Project Description
The extensive renovation held within the limitations of the existing dwelling. The floor layout was purposely reconfigured to allow for an additional wet area. The kitchen, bathroom, laundry were all renovated with a feature being the new flooring throughout. The new floor featured the Pallido Herringbone Engineered Oak flooring from Havwoods International.
Architect
None
Builder
Pratt Projects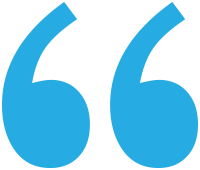 Chris and Lloyd Pratt were recommended to us for the renovations we were planning for our house in Merewether. We contacted them for advice on the feasibility and a quote for our plans. They provided an estimate and a list of their regular suppliers, so we could further develop our ideas, and firm up the project layout and specifications.  As the project involved renovating the kitchen, bathroom and laundry, as well as changing walls and doorways, we decided to move out during construction.
Lloyd checked and locked in the schedules of his preferred sub-contractors and his own team, revised the contract price, and when he and we were all satisfied, work commenced.  With minor hiccups, work progressed smoothly, with Lloyd keeping us fully informed along the way.  Lloyd also answered every query from us quickly and diligently, and sought our advice whenever he or his tradies had any queries on the work requirement.
We were impressed with Lloyd's attention to detail and determination to provide a high standard of work.  Lloyd also dealt with neighbours in a very diplomatic and considerate manner.  The project was completed two weeks before schedule, to the contract price, and to a very high quality standard.  Any minor defects since project completion have been rectified quickly and effectively.  We are still impressed with how well it has all turned out!
Although, for the Pratt's, our project was quite small, every aspect of their work from project conception to completion was exemplary.  We cannot recommend Pratt Projects highly enough.
Maria & Rod
Pratt Projects Pty Ltd
PO Box 571
Kotara NSW 2289
Chris Pratt. 0407 405 771
Lloyd Pratt. 0425 834 025