Project Description
The internal renovation of a federation style home to create a sense of open plan living. Whilst working within the limitations of the existing structure, structural walls were removed, beams installed to create a beautiful open kitchen, living and dining area that flows onto a covered outdoor bbq kitchen and deck area.
With limited space the combination of a second bathroom integrated with the laundry was a great use of space. The level of finishes and custom joinery complemented the style of home.
Architect
None
Builder
Pratt Projects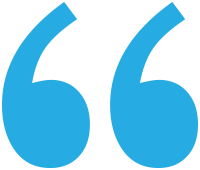 After meeting with several builders to discuss our proposed home renovation, we were left feeling disillusioned and underwhelmed. We found that the response times were often lengthy, if answered at all and some requirements of our modest project were just 'too hard and fiddly'. Thankfully, all of that changed when we stumbled across Pratt Project's website.
Right from the outset, Lloyd and Chris were a professional team. They arrived at our meetings early and responded to messages promptly. While discussing our plans and ideas, we were met with positivity and a 'can do' attitude. They took the time to understand our living requirements and their design input was impressive and invaluable. It became apparent quite quickly that we had finally found our builders!
As we were living in our home during the renovation, we had front row seats from beginning to end. Lloyd and Chris were incredibly mindful of this and ensured the job site remained safe and was left immaculate at the end of each day. Throughout the project, we met their team of professional trades and were impressed at what a well-oiled machine they were. It was obvious they had worked together on previous projects. At all times, we found them to be personable and courteous.
As the renovation progressed and our vision took shape, we decided to add a few little 'extras' here and there – this was never an issue and our requests were always met with positivity and enthusiasm. Lloyd and Chris went out of their way to ensure we would be thrilled with the final result, even inviting us into their homes to look at their paint colours when we struggled to make a decision!
At the completion of the project, we were left with an amazing home that far exceeded our expectations. It is obvious that Lloyd and Chris are passionate about their work as their attention to detail is second to none. Their follow up service has been fantastic and years later, we still contact them for building advice. We feel incredibly grateful to the Pratt Projects team for such a smooth and enjoyable experience and cannot recommend them highly enough.
Shannon Hardy
Lambton
Pratt Projects Pty Ltd
PO Box 571
Kotara NSW 2289
Chris Pratt. 0407 405 771
Lloyd Pratt. 0425 834 025