Project Description
This expansive external works project included extensive excavation and retaining works to create the perfect outdoor entertainer! Through retaining and creating a massive flat backyard, this space proposed the inclusion of a large outdoor entertaining area with a swim spa.
The raked ceiling lining expressed true craftsmanship with custom milled spotted gun VJ lining boards. A truly stunning outdoor entertaining area for all year round.
Architect
GWM Design
Builder
Pratt Projects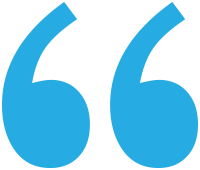 In late 2018 we engaged Pratt Projects to help us with a major renovation of our outdoor entertaining area in our Backyard at Jewells. Completing on time before Christmas a 70sq spotted gum lined covered area with down lights and massive outdoor fans, 165sqm of concreting and 70m block retaining wall.
Dealing with Chris and Llloyd was a pleasure from start to finish; from their patience with us in the design stage to making sure all the little things often small changes suggested by them were done along the way to get the best results for us.
We would highly recommend Pratt projects.
Regards Matt and Krys Kelly
Pratt Projects Pty Ltd
PO Box 571
Kotara NSW 2289
Chris Pratt. 0407 405 771
Lloyd Pratt. 0425 834 025