Project Description
A highly detailed project from the start with limited rear access, strategic Project Management was the key to delivering this successful project. This large scale architectural build combined both elements of modern and traditional architecture through a central courtyard bridge like structure which linked the old to the new.
The attention to detail was evident with a combination of shadow lines, raked ceilings and a corner less sliding door system for the ultimate open space entertaining! The selection of finishes complimented the design with polished concrete tiles, rustic flooring, divine bathroom fixtures and stunning custom joinery.
Architect
Manns & Troup
Builder
Pratt Projects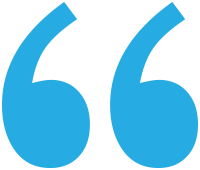 Lloyd, Chris and the Pratt Projects team are a complete stand out in the building industry. 
Great communication and keeping promises is what sets Pratt Projects apart. Starting from our first conversation to handing over the keys 18 months later – the level of communication and attention to detail was impeccable. 
Trust is paramount. When you're working with someone on a build, you need to know that you can have open, honest conversations on a daily basis. This is something Pratt Projects do without question. 
Our build was completed on budget, ahead of time and to an extremely high quality spec. You usually have to compromise on one of these elements, but the Pratt boys aren't like most other builders. They understand the end game – they always put the client first and strive to over-deliver, making them different to others. 
We highly recommend Lloyd and Chris to anyone looking at a custom build and wish them the very best into the future.
James & Jackie White
Pratt Projects Pty Ltd
PO Box 571
Kotara NSW 2289
Chris Pratt. 0407 405 771
Lloyd Pratt. 0425 834 025